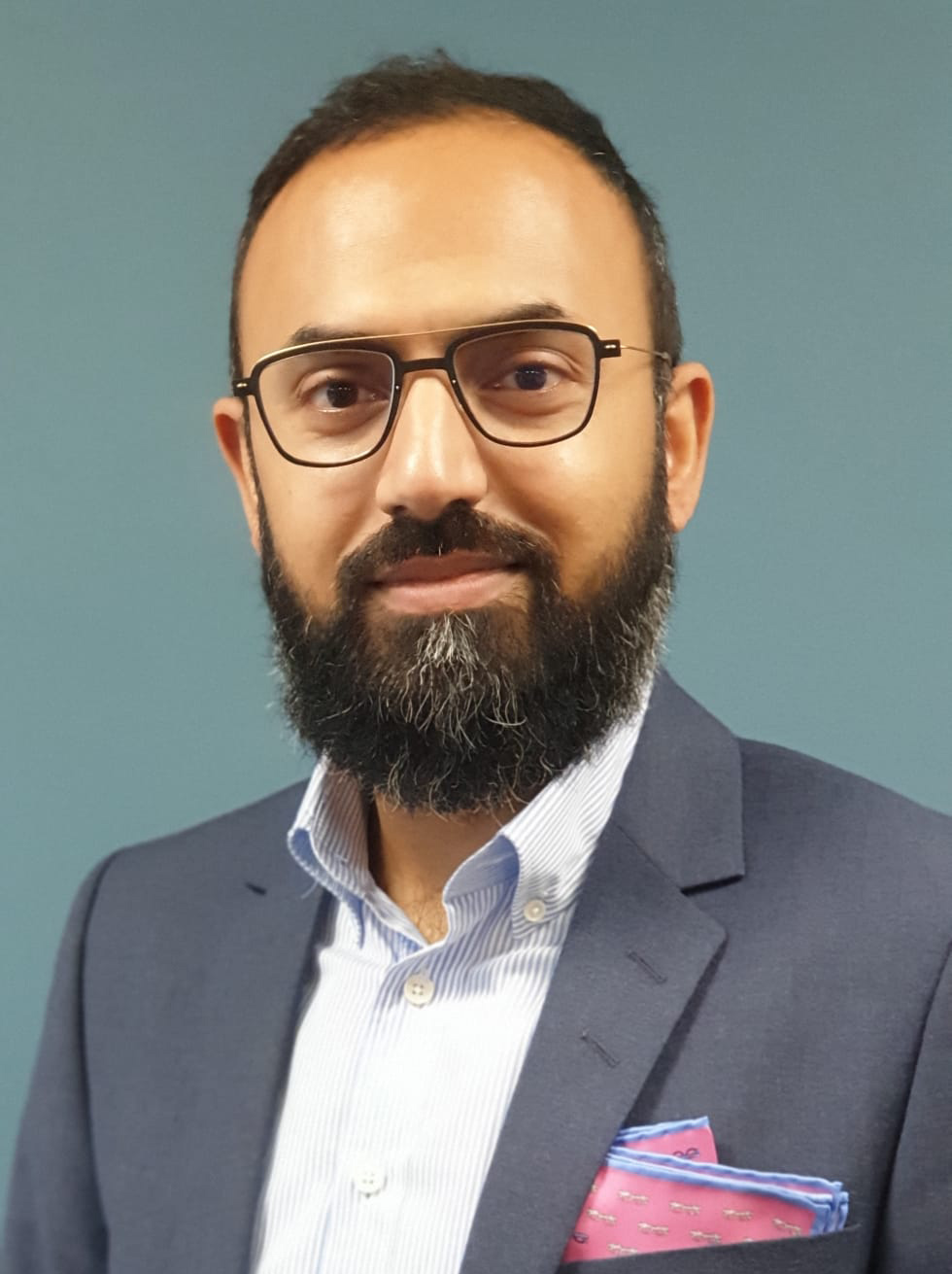 Javaid Iqbal
The Ambassador
Ambassador for Ophthalmic Public Health

Javaid graduated from City University (London) in 2001 with an honours degree in Optometry. He completed his professional College of Optometrists membership training in Derbyshire and lived for a short spell in Manchester. Since qualifying and becoming a GOC registered practitioner, he has spent most of his professional life working in Leeds.
In early 2006, after the unfortunate death of the much-loved owner-optometrist, late Mr Edwin Day, Goldwyn Opticians was taken over by Javaid. Since then, he has worked tirelessly to modernise the business in terms of products available, clinical technology and systems.
In 2013, he undertook post graduate study at the Faculty of Medicine (University of Leeds) in the area of Ophthalmic Public Health. His dissertation was on Smoking and Eye Disease.
His areas of ophthalmic interest include; Myopia, Cataracts and Age Related Macular Degeneration. Javaid attends eye health/optometry conferences throughout England and a large portion of his time is spent in continuous professional education and training.
Other than working in clinical optometric practice, his role involves overlooking business operation, developing new areas of business, dealing with suppliers and NHS England related matters.
Javaid lives with his wife and two children in north Leeds. His interests include cycling, walking, cooking, film and reading. He reads anything he can get his hands but his favourite book is The Alchemist by Paulo Coelho.
Frame of choice:
Ray-Ban Aviator in Gold.
Why? Timeless classic and goes with almost anything!
Lenses of choice:
Mid Index Transitions XTRActive Brown Lenses.
Why? Perfect all-year round. Lovely light residual tint indoors and brilliant darkening outdoors.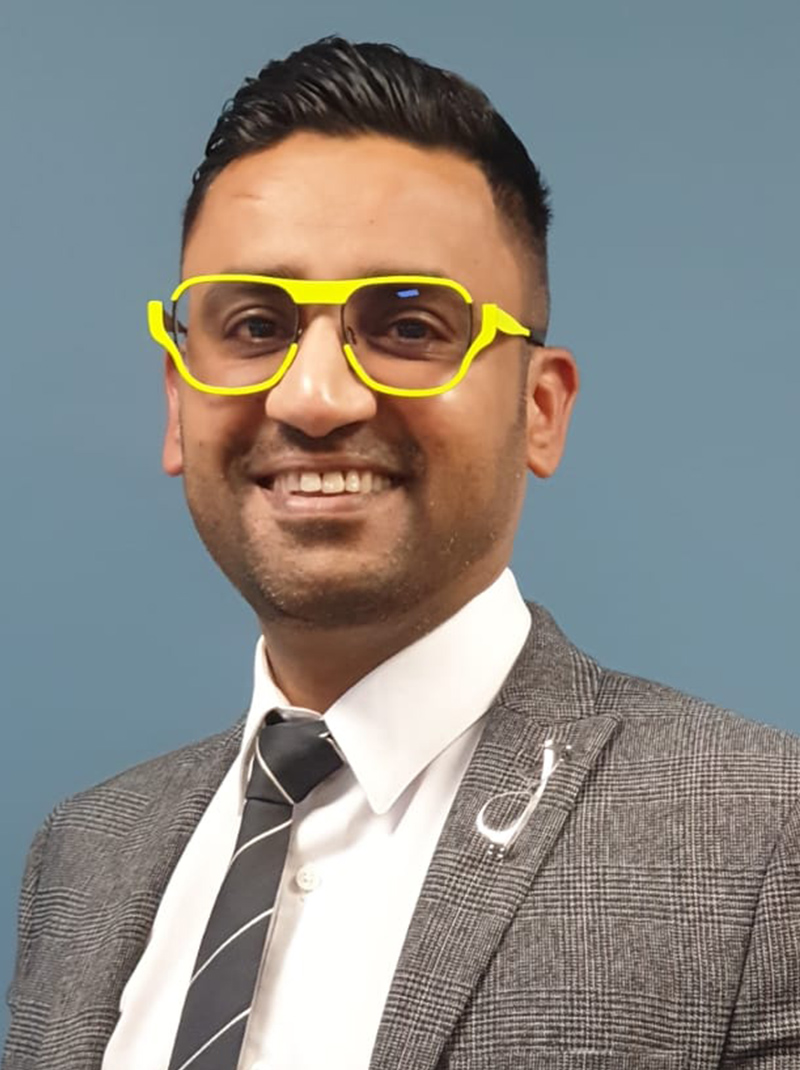 Qualifications: FBDO
Expertise:
Bespoke Dispensing
Style & Colour Consultant
Varilux and Zeiss Lens Expert
Having worked in optics for 15 years, Ali brings a wealth of management experience to Sydney Goldwyn. His role includes management of the teams, delivery of products and services across the group.
His areas of interest and experience include; Lindberg frame customisation and bespoke eyewear. Ali is passionate about the patient journey and has a keen eye for detail.
He lives in Bradford, and his interests include martial arts, walking, and biking.
Frame of choice: Now by Lindberg (Denmark)
Why? Lightweight, minimal, and super strong
Lenses of choice: Ormix Sapphire by Essilor (France)
Why? Thin, light and UV protection all year round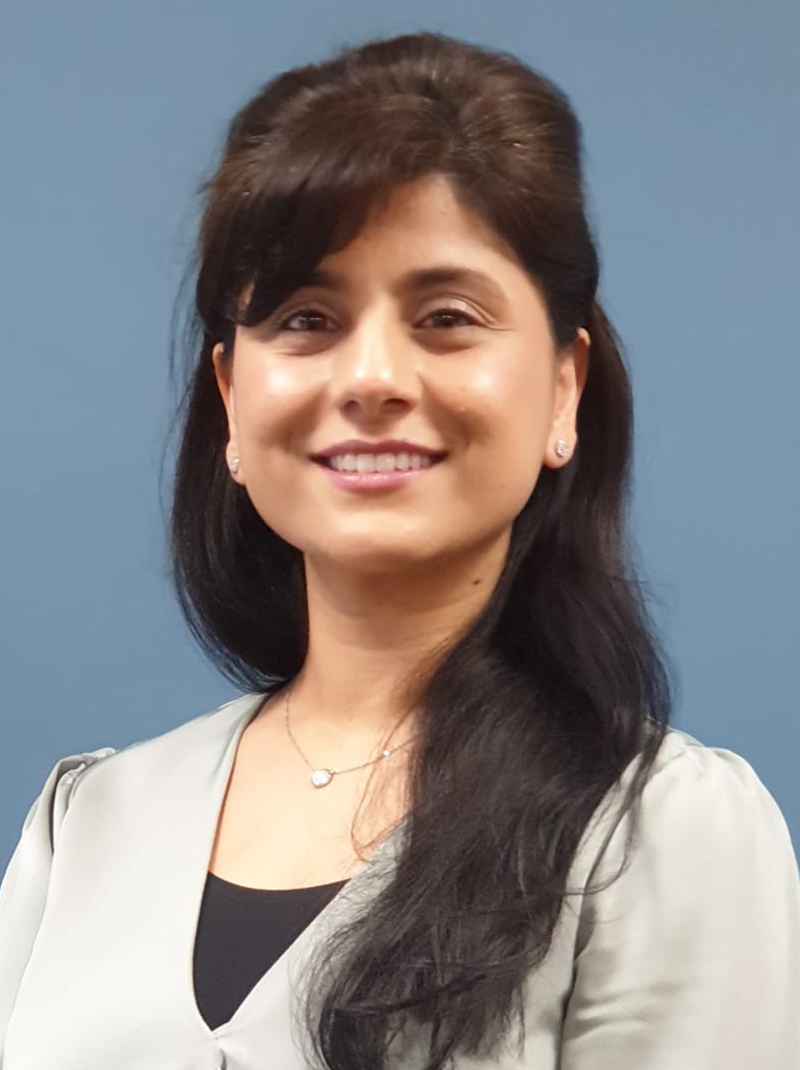 Nazia completed her undergraduate training at the University of Bradford in 2014. She completed her post graduate training at Boots Opticians, becoming a member of the College of Optometrists in 2015.
Her role, other than being one of the full time optometrists, is to identify areas of improvement and implement best practice. She is a member of the College of Optometrists and is responsible for ensuring that the practice complies with up to date professional guidelines.
In 2017, Nazia travelled to Pakistan to carry out some voluntary work at a prestigious hospital where she shared her knowledge and skills with colleagues. Here she had first-hand experience of serious sight threatening eye disease which enriched her optometric practice at home.
Later in 2017, after leaving one of the optical chains, she decided to join Goldwyn Opticians. Nazia is passionate about personalised and comprehensive eyecare. She has gained a reputation for being thorough, often following up patients to monitor outcomes of referrals.
Her areas of ophthalmic interest include emergency eyecare, amblyopia and contact lens practice. Nazia regularly frequents optical conferences and peer review meetings.
She lives in Wakefield and her interests include travelling, food and reading.
Frame of choice:
Emporio Armani Matt Black Acetate Sunglasses.
Why? How can you not love them?
Lenses of choice:
G15 Sunglass Lenses.
Why? Green tinted lenses with 15% light transmission not only look great but are pleasing to look through.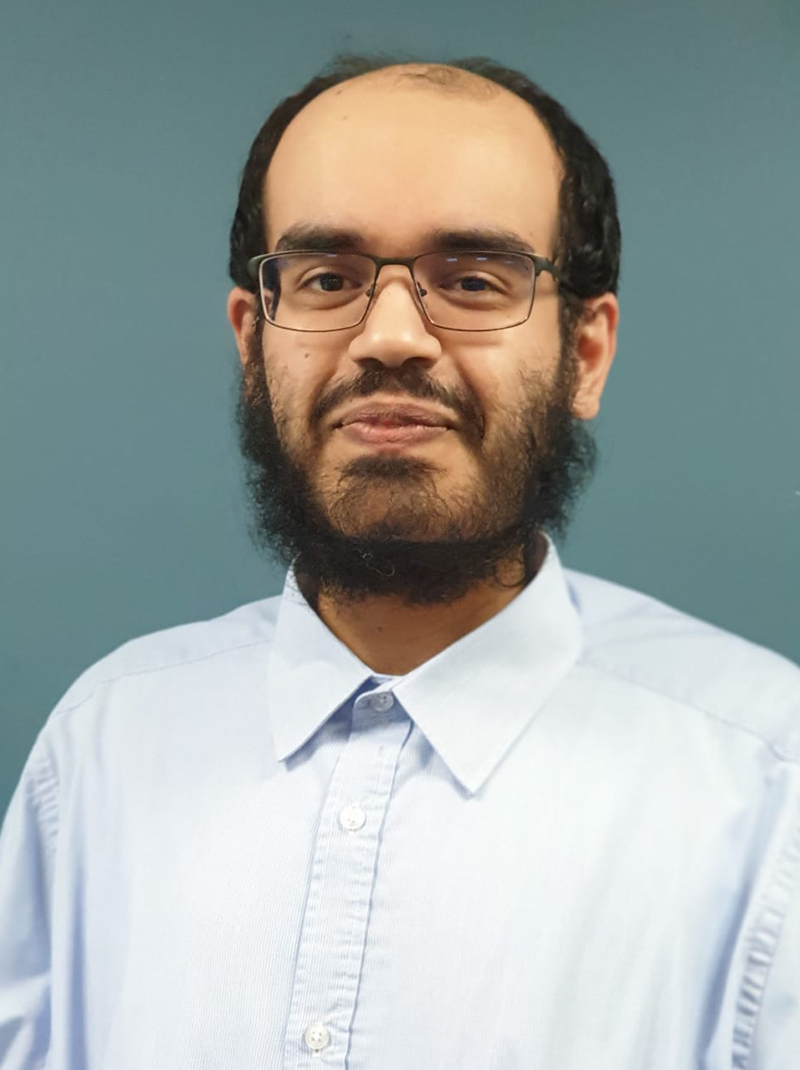 Mohammed Hussain
Optometrist
Branch:
Mohammed works across all our branches; Armley, Harehills, Otley and Shipley.
Mohammed graduated with first class honours from The University of Bradford in 2014. He completed his postgraduate training at a large multiple, completing his professional qualifications in 2015. Mohammed is a member of the College of Optometrists.
Mohammed joined Sydney Goldwyn Opticians in March 2019. He has a friendly and clinically meticulous approach to eyecare. He is known for his knowledge of ocular pathology.
He is committed to ongoing learning and devotes time to keeping up to date with continuing education and training.
Mohammed lives in Bradford. He enjoys reading as well as playing and following cricket.
Frame of choice:
Ralph Lauren Polo
Lenses of choice:
Zeiss